welcome!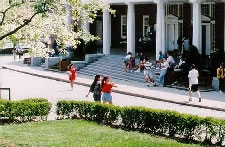 Welcome to the Iona College PRSSA website! If you are visiting us for the first time, please read the introduction by our Chapter President, along with our dedication page.
general announcements
"Building A Bridge to the Future"
[2002 National Conference]


---
current news
Oct. 24 2002: Upscale Promotions, Iona PRSSA's Student Run Firm, enters national Bateman Competition more »
Oct. 10 2002: Student Run Firm Launched! more »
Meeting Minutes more »
Oct. 1 2002: PR Pathfinder Panel Discussion is a Success! more »
Sep. 26 2002: Meeting Minutes more »
News Archive
Click here to find old news in our archive.

---
Site statistics: