P. Michael McDermott
APR, Fellow PRSA
International PR Counsel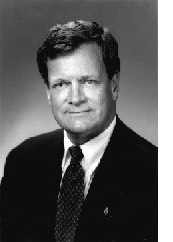 P. Michael McDermott is an International Public Relations Counselor based in Riverside, Connecticut. He had previously served as Manager of External Relations for Guardsmark, Inc., one of the nation's largest security services firms, in New York City, where he was responsible for Guardsmark's public relations programs, corporate contributions and philanthropic activities.
Prior to joining Guardsmark in early 2001, Mr. McDermott was a Visiting Assistant Professor in the Department of Mass Communication at Iona College in New Rochelle and Orangeburg, New York. He joined the faculty there in 1999, taught a number of graduate and undergraduate public relations courses, and served as the Faculty Advisor to the Iona College Chapter of the Public Relations Student Society of America from 1999 to 2001. In May 2001 the Iona College PRSSA Chapter dedicated the Chapter to "P. Michael McDermott" in his honor. He currently serves as Professional Advisor to the Iona PRSSA Chapter.
A native of California, Mr. Mc Dermott was graduated with honors from the University of Southern California with bachelor and master of arts degrees in international relations in 1967 and 1968, and attended the Universidade de Lisboa in Lisbon, Portugal in 1967. He also earned a master of business administration degree in general management from Fordham University--Lincoln Center in 1974.
Before joining Iona College, Mr. Mc Dermott was Vice President of External Communications for Finance One Corporation, a unit of Columbus, Ohio-based Bank One Corporation, from 1997 to 1998. Prior positions included service as a public affairs officer in the U.S. Navy (1968-1970), Pfizer Inc. (1971-1972), Manager of Community Relations for the New York Stock Exchange (1973-1974), Senior Media Relations Specialist at Texaco Inc. (1975-1981), Director of Public Affairs for BP North America Inc. (1981-1988), and Manager of Financial Communications for Banco Economico S.A., Brazil's oldest private-sector bank, from 1989 to 1996 in New York City. He has also served on the public relations advisory boards of several Washington-based industry associations.
From 1991 to 1999 he taught graduate-level courses in public relations as an Adjunct Professor at New York University and at Iona College, and serves on the Public Relations Advisory Committee to the public relations sequence at Ball State University in Muncie, Indiana.
He is an active member of the Brazilian-American Chamber of Commerce, responsible for publicizing the Chamber's annual Brazil Economic Conferences since 1989 in Washington, D.C., Bangkok, Thailand, and Madrid, Spain. He has also served as a Director and Publicity Chairman of the American Liszt Society. He has received numerous awards for corporate annual reports, and has been honored by the Public Relations Society of America, as well as by its New York and Houston Chapters.